Come escape life's trials and tribulations and visit Pine View Golf Club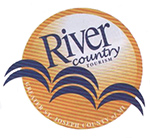 Pine View Golf Club is located in the heart of "River Country" in St. Joseph County, Michigan. We're just a short drive both I-94 and I-80/90 toll-way. St. Joseph County is home to more navigable rivers, creeks and streams than any other Michigan county. St. Joseph county also boasts over 55 inland lakes and miles of the St. Joseph River and tributary of river systems.
You'll also find many dining establishments, antique stores and outdoor activities. Our county is a great area to escape life's trials and tribulations and just relax and enjoy your time with family and friends.
For more information, contact the River Country Tourism Council at 800-447-7821 or click on the River Country logo above for more information and ideas for things to do in our area!
Best Value Inn Extended Stay: 269-273-8100
Holiday Inn Express: 269-278-7766
Super 8: 269-279-8888
Pine View has made arrangements for you with the Marriott Hotel family within an easy drive from us. Click on the logo below to get details on lodging and call Kim Rogers at the Marriott TownePlace Suites for exclusive pricing for both lodging and golf fees. We're proud to be associated with these great hotels!
Note: If you choose the TownePlace Suites link, please go to the "Corporate Promotional Code" box to the right and type in G4U to get the TownePlace package info.